We hope you love the deals, coupons, and products we recommend! We want to let you know that we may collect a small commission for the links on this post, at no additional cost to you. Thank you very much if you use our links, we really appreciate it.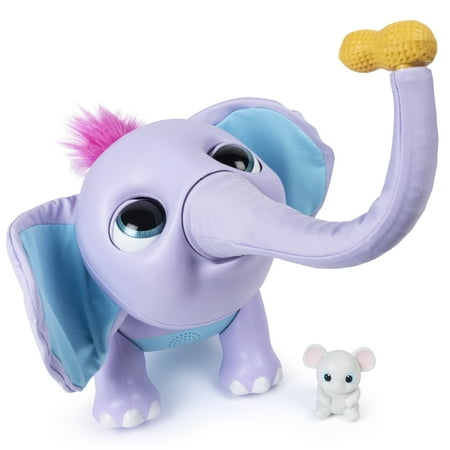 Save on this adorable baby elephant.
Train, love and play with your very own baby elephant, Wildluvs Juno My Baby Elephant! Juno has an animated trunk, floppy moving ears, highly expressive eyes, a wagging tail, and interactive accessories. From the moment you switch Juno on, you'll be amazed at this realistic baby elephants life-like movements and sounds! As you interact and play with Juno, her silly personality will unfold. Using her cute peanut and mouse accessories, you can teach her special tricks and even play games together! Feed Juno her peanut and she may eat it or throw it; give her her toy mouse and she may swing it around as she sings sweet songs to it! The more you play with Juno, the more tricks and games shell reveal. With your help, Juno will learn how to eat peanuts, bow, play music with her trumpeting trunk, play peek-a-boo, dance and more! After a fun-filled day of play, fold Junos legs and cuddle with her pet her trunk and shell even give you a kiss! Bring home your perfect best friend, Wildluvs Juno My Baby Elephant! 
Compared At Target for $99.99.